Online Shops
E-Commerce is growing rapidly and statistics are pointing increasingly towards this method of shopping overtaking 'the trip into town'.
Digital Routes have provided this solution for many successful companies.
Examples of these are just some of the following:
Wedding Items
The Vintage Swallow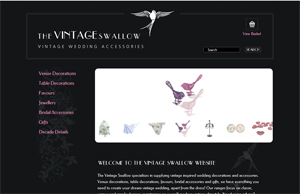 This is one of our more recent eCommerce developments and it's based on the new OpenCart solution we now use. The site sells vintage items and trinkets for weddings and gifts.

www.thevintageswallow.co.uk
Book Sales and Publishing
Librario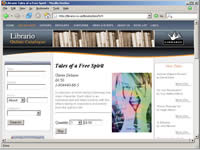 Librario is a catalogue of books which can be purchased online. You can use search facilities for finding a title or author and can also search by genre or by price if you're planning to buy a book as a gift. See some of their great titles by clicking on the link below.

www.librario.co.uk
From small online shops selling just a handful of items, to large e-Commerce enterprises, Digital Routes can create the online shop to match your requirements.
Contact Val on 01343 813 638 for further information or advice.