Flood (averted)
24 June 2004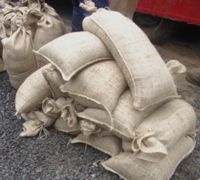 It has been a long time since we updated the news on this page. This is a result of a sudden rush of new work, coupled with the recent departure of Mike Edwards.
As if to complicate matters further, the River Lossie burst its banks a few hours ago and the Digital Routes office is in the projected flood zone. Sandbags have been filled, flood barriers are up and backups of all work have been taken. We will do our best to keep the office open, come what may. However, if you need to contact us urgently, and the regular telephone number isn't functioning, call Neil's mobile: +44 (0)7751 320618
Regardless of the flooding, our Internet services will definitely remain online since our servers are in a more secure location. We'll update this page as events unfold.
---
The flooding reached the railway behind the office, but fortunately wasn't enough to mount the platform (we're in the old railway station). Looks like Elgin's flood prevention measures which were put in place since the last flood are effective. We'll leave the doors barricaded through the weekend in case it attempts another performance. But we're open as usual.




< Previous | Index | Next >