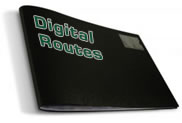 We have worked for many clients.
On the right is a small selection of projects that we feel you might find of interest.
New Lanark Mill Hotel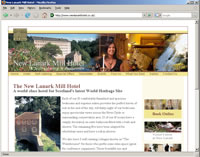 A completely new website for New Lanark Mill Hotel. Rotating images and a stylesheet driven menu system for compliance with the majority of today's browsers and one that is also easy to update.


Visit the website:
www.newlanarkmillhotel.co.uk


Highland Folk Museum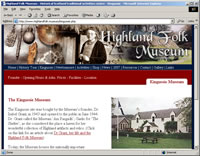 The site has a number of language pages including a more comprehensive Gaelic section. The site features stunning photographs that really highlight what a wonderful place this is to visit. There are many educational aspects to the site, and with very user friendly navigation, it is a great website to show in the classroom - teachers note!
Visit the website:
www.highlandfolk.museum


AXA - The Expert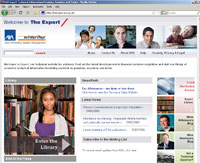 Database driven technical website for AXA to enable Advisers easily view latest news items, read blogs by industry leaders and locate technical articles. The website utilises a Google Appliance to generate specific search results.
Visit the website:
theexpert.axa.co.uk/


Brackla Farm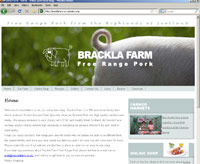 Brackla Farm Online Pork Shop enables customers to easily order locally produced free range pork products including joints, ribs, chops, steaks, sausages, burgers and many more.
Visit the website:
www.bracklafarm.co.uk


The Northern Meeting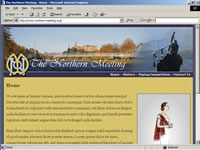 A nicely designed website with colourful montage header, and randomly changing images at the side featuring Scottish dress over the years..
Visit the website:
www.northern-meeting.org


Eterno Bridal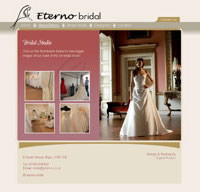 Eterno is a new bridal shop opened in the centre of Elgin. The new brochure website features extensive information on the extensive range of contemporary wedding gowns in stock and features a gallery of the bridal studio.
Visit the website:
www.eterno.co.uk


PerryGolf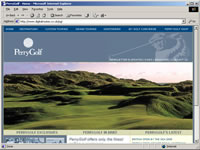 Digital Routes has finished the redesign and development of the all new PerryGolf website which has increased content, added functionality, and a brand new feature which compliments the "Plan Your Own Tour" facility, called "MyGolfConcierge" - where users can view their own personalised quotation and group tour details that is created from the PerryGolf database. There's also some fantastic photographs throughout the site including the new Gallery and Sightseeing sections. PerryGolf now also offer online shopping for exclusive golf merchandise. This website must surely putt PerryGolf a fairway infront of any competition!
Visit the website:
www.perrygolf.com


We will continue to add examples as they become available - Please not that this page shows only a very small sample of our websites. For further examples which are by no means inclusive, our news archive has details and links to many more of our websites.