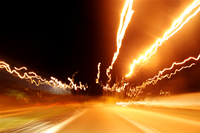 Visit our heartbeat page to find out the status of our web and email servers.
We have created a page on a seperate server that monitors our web and email servers. If our web server were to suffer failure, then this page would acknowledge that. This would also report any email problems.
From this 'heartbeat' page, you will also be able to access online help regarding email, webmail or ftp queries.
Follow the link below, and when you arrive there, bookmark the page, because should this server go down, you would no longer be able to access these links to it.
Visit the Digital Routes:
heartbeat